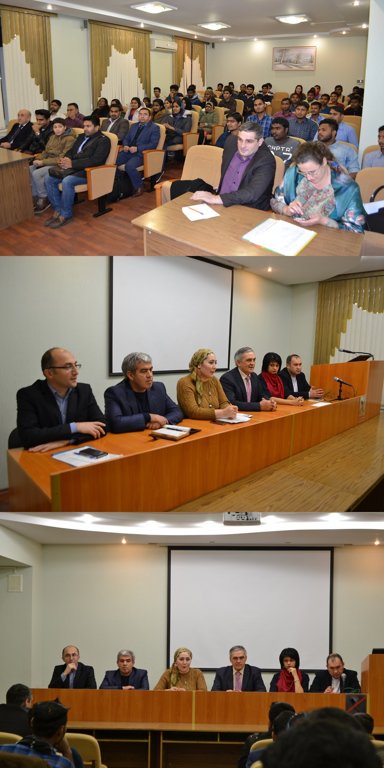 The Rector of the North-Caucasian State Humanitarian Technological Academy, Kochkarov Ruslan Makharovich met with the Indian students on the 25th of November 2016.
Vice Rector for Educational Activity Nagornaya G. Y. , Vice Rector for Academic affairs and Informational Support Ediev D.M., Vice Rector for Security Dudaev E.A, Vice Rector for Social Work Public Relations, Mambetov M.M., Vice-Director of the Medical Institute and Coordinator of Foreign Students Shamanova Kh.Kh., CEO of the "New Era Educational Consultants"- Dharmendra Kumar, a representative of "MedStudies" company-Amrit Das, and a representative Cadermaidi Mohamed Musthafa Esmail Raja participated in the meeting.
The Rector discussed all questions concerning academic affairs, living conditions in the hostel and listened to all the questions and requests of the students. The meeting was held in a very friendly atmosphere. A special attention was given to the matter of language communication of foreign students and teachers of the Academy during the first year of study.
By the end of the meeting with the foreign students, the Rector of the Academy discussed further cooperation with the representatives of the companies who are responsible for programme maintenance of Higher Vocational Education for Students from India.in The Russian Federation